Letter to the New Left. C. Wright Mills. New Left Review. No. 5, September-October 1960.
The Port Huron Statement By Tom Hayden, et al., 1961
"Naming The System" Speech By Paul Potter
"Let Us Shape the Future" Speech by Carl Ogelsby
On Student Social Action, by Tom Hayden
TOWARD A STUDENT SYNDICALIST MOVEMENT, OR UNIVERSITY REFORM REVISITED. By Carl Davidson
You Don't Need A Weatherman To Know Which Way The Wind Blows. New Left Notes/, June 18, 1969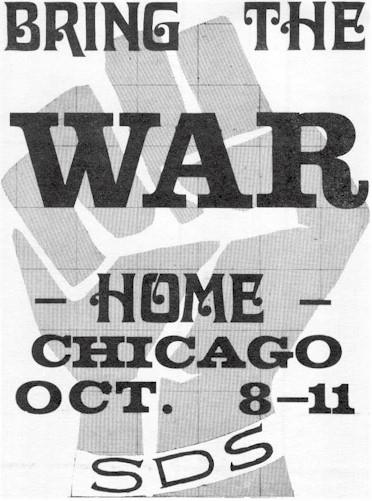 This entry was posted on Saturday, May 25th, 2013 at 9:25 pm and is filed under
USH: Justice Movements of the 60s and 70s
. You can follow any responses to this entry through the
RSS 2.0
feed. Both comments and pings are currently closed.